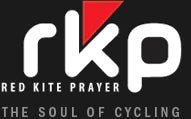 Red Kite Prayer Reviews veloToze
Bike blog Red Kite Prayer reviewed veloToze shoe covers in an article they titled "Bootie-licious". Here's what they had to say:
"I wore these in the recent Chileno Valley Grasshopper, a day with the ugliest conditions I've encountered in a race. It rained most of the day and there were four or five places where the road was covered by standing water. In one spot the water was 6 inches high and washed over both feet...when I pulled my shoes off, my socks, like my base layer, were damp, but the cold water on the course hadn't soaked through. I was amazed."
Check out the full article here.