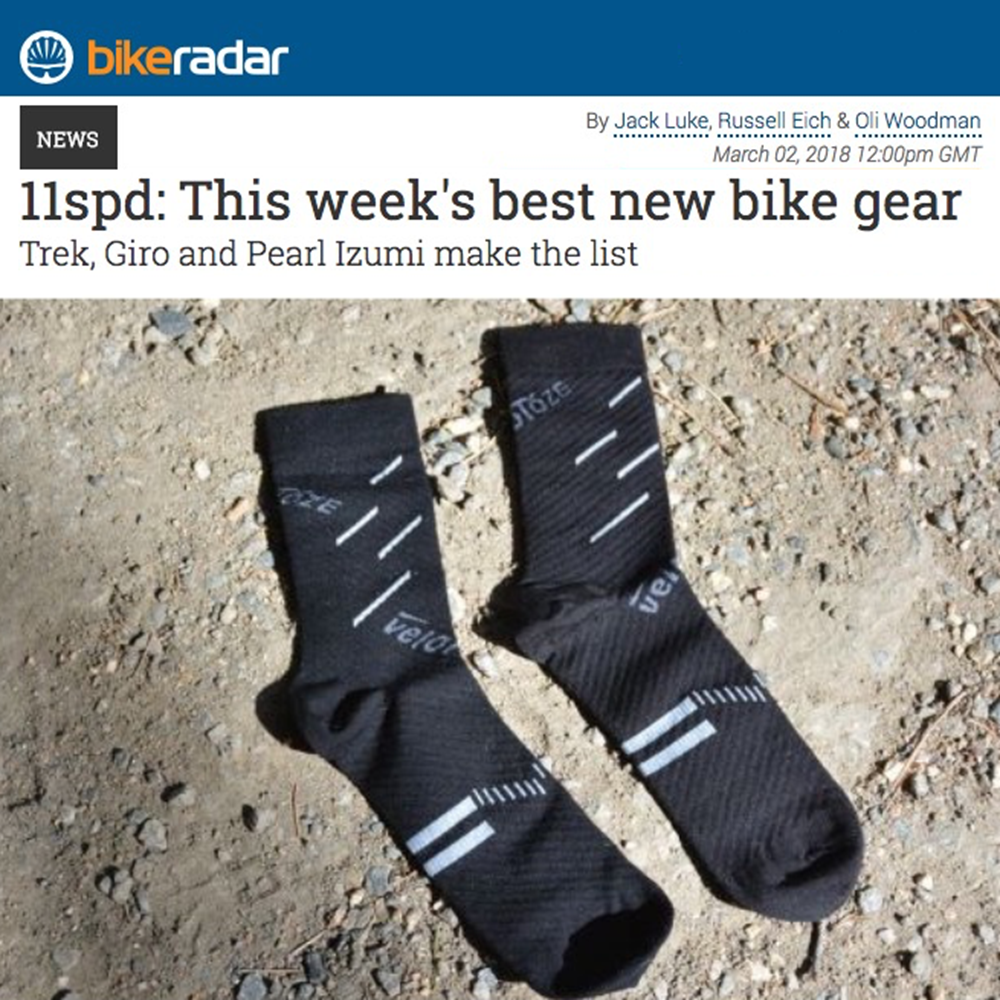 veloToze Cycling Socks make BikeRadar Best New Bike Gear List
BikeRadar featured veloToze Cycling Sock - Active Compression with Merino Wool Blend in their list of the best new bike gear. 
Here's what they said: 
Happy feet are important. But keeping your 'dogs' content can be a challenge, especially in the often tricky weather of the off-season.

veloToze's cycling socks feature a bit of active compression which it claims improves blood circulation. 

The socks are spun from a blend of Merino wool for warmth and to keep the stink at bay. Plus, the 15cm / 6in length adds some additional warmth, looks sharp and lines up well with veloToze's shoe covers.