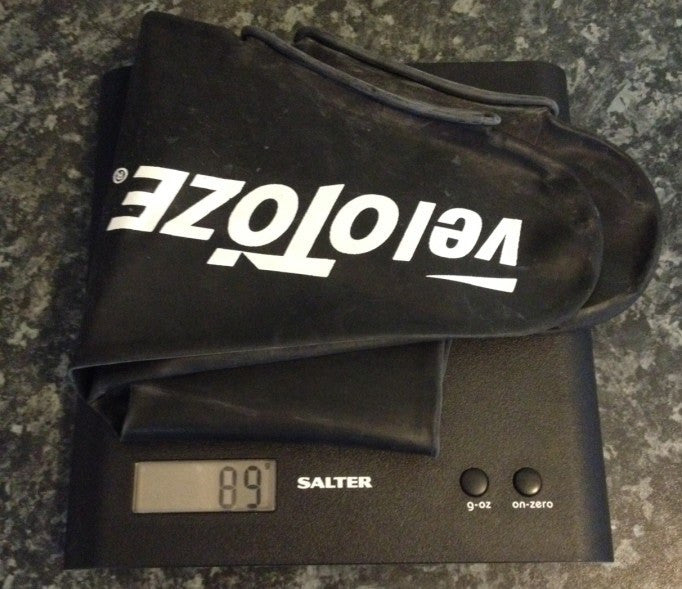 Cycle Tech Review - Tall Shoe Covers
Cycle Tech Review reviewed veloToze Tall Shoe Covers. Here's what they had to say:
veloToze Tall Shoe Covers are a lightweight, aero, waterproof and windproof shoe cover that fits easily in your jersey pocket. The covers are basically a latex sock which goes over your shoe, with a hole for the heel bumper and a reinforced hole for the cleats. veloToze Tall Shoe Covers are a simple solution to the age old problem of cold, wet feet. 
These covers are great for racing or time trialling in inclement weather, and also as an emergency option stashed in a jersey pocket or saddlebag. My other shoe covers either have to be worn or left at home; they don't pack away without taking up lots of space that I'd rather use for food and valuables.
Read the full review here:
http://cycletechreview.com/2016/reviews/review-of-the-velotoze-tall-shoe-covers/